Our Guarantee
Big Town Tickets has a long track record of excellent customer service and we are committed to making you a returning customer and gaining referrals from your friends and family. In the event where we do not meet one of our promises please contact us. (Please see full sales terms that note that all sales are final and no refunds or exchanges)
---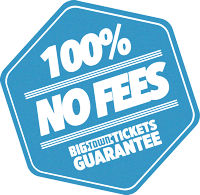 No Surprise Fees
Big Town Tickets will not charge any additional service fees on top of the price on the event pages. The only charge that may be incurred if if we have to physically ship your tickets, or sometime when we mobile transfer them they require some additional fees. You will know what your order total is up front and not have a large surprise fee tacked on at the end of your transaction!
---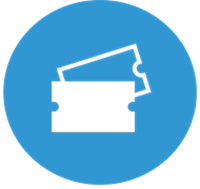 Your Tickets will be Authentic and Valid for Entry.
We utilize a network of thousands of pre-screened vendors to help supply you with the largest selection of ticket inventory. This provides us millions of tickets to sell available to thousands of events every month.
---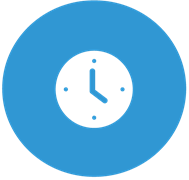 Your tickets will be delivered before the event.
Whether its a last minute purchase, ticket for an event in another city, or a ticket purchased right after an event is announced, we promise to deliver your tickets before the event starts.
---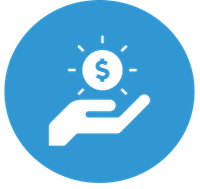 You will be fully refunded for a cancelled event.
If your event is canceled with no re-schedule date you will receive a 100% refund of your tickets (excluding delivery charges incurred). If your revent is rescheduled and you can no longer attend, we have a consignment process to help you sell your seats.
---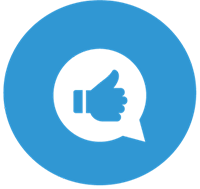 Your order will be accurate
The tickets your accecpted order from Big Town Tickets and our network of resellers will be identical, comparable or better than the tickets your orders or you will be covered by our guarantee.
---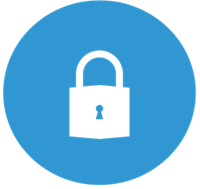 Your transaction will be safe and secure.
We will ultilizer our best technology to protect your personal information and ensure your transaction is 100% safe and secure.
---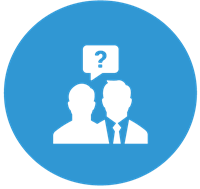 You will receive customer service and support
We will stand with you before, during and after your transaction. We will ensure that your purchase experience is smooth so you can focus on enjoying your event rather than worrying about your tickets.
---